spacer
INSIGHT AND EXPERTISE FROM THE LEADING VOICES IN ADVANCED CERAMICS
Stay up to date with the latest innovations, trends and challenges in advanced ceramics and glass. 30+ speakers will deliver first-class sessions on a variety of topics to boost your knowledge and ensure you remain ahead of your competitors.
This year we provided you with a powerful forum to discuss producing complex ceramic shapes, powder processing and ceramic forming methods, replacing metals and other materials with ceramics and so much more!
spacer
spacer
---
spacer
Call for speakers
This is your opportunity to have input on the agenda for the conference at the Ceramics Expo. We want
to hear your ideas, industry insights, what you are working on.
spacer
spacer
---
spacer
spacer
spacer
TAKE A LOOK AT THIS YEAR'S CONFERENCE AGENDA
Be a part of important industry discussions and experience two days of expert panel sessions.
spacer
DAY 1
Ceramics' Role in Supporting the Automotive Industry's Future Vision
Surveying the Landscape for Ceramics and Charting a Path Forward
Industrialization of Advanced Ceramics for Aerospace Applications
Growing Use of Ceramics in Extreme Environments – Defense, Nuclear, Space
Producing Complex Ceramic Shapes with the Latest Manufacturing Methods
Ceramic Powder Processing and Forming Methods: Engineering Microstructure Control in High Performance Ceramics
DAY 2
Construction on the Moon Using Lunar Regolith, i.e. Moondust
Replacing Metals and Other Materials with Ceramics
Creating Value with Ceramics Additive Manufacturing
Overcoming Raw Materials Supply Chain and Quality Control Challenges
Mechanical Properties & Failure Analysis of Ceramic and Glass Materials
spacer
spacer
Our conference program has been handcrafted to address the key challenges you face through a series of panels and technical presentations, ensuring you can continue to develop in your role. 2022 sessions covered:
Solving logistics of converting to lower energy intensive processing techniques for more sustainable operations
Understanding the impact of workforce availability on business development and finding out about best solutions to implement positive growth
Understanding the impact of business growth on material and manufacturing development capabilities
Examining the development of the ceramic market in the coming years and situating the business in the most advantageous position to support and be supported by this growth
spacer
spacer
CHECK OUT OUR 2022 SPEAKER INTERVIEWS
SPEAKER INTERVIEW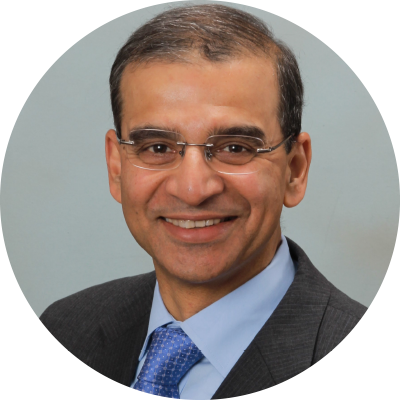 spacer
SPEAKER INTERVIEW
spacer
Rakesh Kapoor, Operating Partner, Materials Outovation® Practice, Edgewater Capital Partners
Whilst innovation in the advanced ceramics industry continues to develop, the market dynamic has remained the same for many years. Rakesh Kapoor works for private equity firm, Edgewater Capital Partners, in their Materials Outovation® practice, is helping to shape the future of the market by focusing on the growth of smaller ceramic companies. Rakesh will be sharing his expert knowledge during the Conference at Ceramics Expo, and we caught up with him in the lead up to this to find out a bit more.
Wei Fan, Director Global Ceramics Technology, Momentive Technologies
As the head of the Ceramics Technology Department, I am overseeing the R&D activities in our US and Japan facilities. Our R&D organization focuses on delivering the necessary ceramic powder and coating technologies to secure Momentive Technologies' leadership position and to support the growth of the Ceramics business.
spacer
spacer
---
---
spacer
MISSED THE 2023 CONFERENCE?
You can access the audio and presentation files, which are available to download, for free. With topics covering materials, manufacturing, applications and industry development.
spacer
spacer
CO-LOCATED EVENTS
Your free registration will also give you an all-access pass to Thermal Management Expo. This includes free access to their two-day conference program and 30+ expert speakers! That's one pass, two conference programs and 60+ speakers.
spacer
spacer