Going Full Circuit Ceramics
In the latest feature Ceramics Expo explores the use of ceramics in the electronic industry and details the electronics exhibitors you should look out for on the show floor.   
Technical ceramics have played a crucial role in the electronics manufacturing industry for many years and continue to be central to advancements in thermal stability, miniaturization, weight reduction, material interfaces and flexible production. This is equally the case for consumer, telecommunications, military and space electronics. Special properties – amongst which many levels of resistivity, insulating and dielectric – combine to offer the electrotechnical designer and producer a wide range of solutions.
One of the most recent market reports covering this area predicts a healthy growth in electronic and electrical ceramics for the next several years, topping out with global sales valued at close to $12bn by 2021. The technologies associated with this sector have been an important part of Ceramics Expo since its inception, and it is no surprise that the top four world-leading manufacturers cited in the report are all exhibitors in Cleveland last year.
Alongside the expo, all the major technical and market topics of the day were considered at the free-to-attend Conference @ Ceramics Expo. One session theat drew in users from this sector took place at 1pm on Wednesday April 26. It formed part of Track 1 of the conference and was centered on the theme 'Growing Importance of Ceramic Materials in Semiconductor Processing and Packaging'. The session moderator was Dr Dinesh Thanu, Engineering TD Manager, Intel Corporation, whose team is focused on providing thermal solutions for advanced microelectronic server packages using novel materials. 
At Ceramics Expo 2018, you will be able to meet the leading providers of materials, components, assemblies and advanced systems, including the following: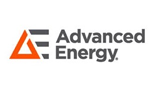 Advanced Energy Industries offers advanced power and control technologies for semiconductor and thin-film processing applications. These include RF power with advanced multi-level pulsing, enabling a wide variety of semiconductor applications and providing flexibility and adaptability for 3D logic and memory (VNAND) and next-generation device structures. It also offers source technology uniquely suited to operate in semiconductor applications, targeted for critical plasma-based processes for lower device damage, higher throughput and higher yields.
Booth: 500
Bakony Technical Ceramics produces high-alumina and zirconia products such as insulators for igniters, and parts for the electronics industry.
Booth: 818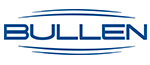 Semiconductor equipment manufacturers, fabricators and ceramic material manufacturers rely on Bullen Ultrasonics for precision machining of critical components for semiconductor process equipment. Bullen is capable of machining high aspect ratio precision features in 300mm diameter components in a wide range of semiconductor materials, including CVD silicon carbide, alumina, sapphire, aluminum nitride, silicon, silicon nitride, yttria and many others.
Booth: 305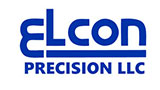 Elcon Precision offers resistive coating services for alumina products. Titanium-chromium (TiCr) is used as the base coating material in resistive coating operations; coating resistance can be adjusted over a broad range, from mega ohms to tera ohms. Through spray, needle and brush coating or screen printing, Elcon applies resistive coatings on flat, cylindrical and complex ceramic bodies. Ohmmeters are used to ensure that all ceramic parts have controlled electrical resistance values. In addition to resistive coating of ceramics, capabilities include plating, glazing, metallization and brazing.
Booth: 104
In the area of multilayer materials, Ferro Corp supplies a wide variety of materials for all chip component applications, including additives and setter sands; barium titanates; pastes for components; and dielectric formulations for ceramic capacitors and for high-frequency applications.
Booth: 264

The extensive line of materials from Ferrotec supports a wide range of application requirements including semiconductor processing equipment, integrated circuit testing and medical diagnostic systems.
Booth: 131

Nanmac Corp worked with NASA engineers to develop very unique temperature sensors to test rocket motors. These initial successful efforts led to commercial applications in heat treating, ceramics, sintering, sapphire glass (2,100°C/3,810°F) and calibration to 1,700°C (3,090°F). Over 55 years later, Nanmac has continued to innovate and has introduced new products and solutions.
Booth: 622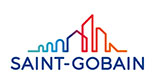 The CarboTherm BN fillers from Saint-Gobain Boron Nitride offer thermal management solutions for the electronic industry, where efficient heat management is the key to enhancing the life and efficiency of electronic devices. CarboTherm is used as an additive in thermal interface materials as well as thermally conductive plastics.
Booth: 329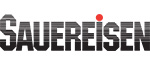 Inorganic cements from Sauereisen provide electrical insulation, thermal conductivity, high levels of thermal shock resistance and temperature resistance to 3,000°F (1,650°C). They can be used for bonding ceramic, metal and glass in electricals such as sensors and instruments.
Booth: 601
---