Ceramics For Future Mobility
The use of ceramics within the automotive industry is growing, Ceramics Expo and Conference explore how this is affecting industry demands and trends.
---
Thermal management, reducing weight, facing friction issues, improving sensor technology and maintaining mechanical strength are just some of the many advantages offered to the automotive industry by today's ever-widening suite of technical ceramics. This is equally true for conventionally powered vehicles and newly developed powertrains.
Ceramics Expo is already recognized as the most important annual showcase for all these technologies, and it is close to the American auto industry in terms of both location and aspiration. Design engineers responsible for pushing forward the boundaries of vehicle performance, while always recognizing the importance of aesthetics and cost competitiveness, will want to ensure their presence in Cleveland next month. It really is the only road to follow to make sure you've seen the materials and components that will be the game changers.
As Mahbubul Alam, CTO of Delphi company Movimento, said at the end of last year: "The good news for automotive OEMs and the vast array of related companies involved in this business is that there will likely be more funding available next year to develop new technologies. This should make 2017 an exciting year for the industry." Discussions across the whole supply chain will play a crucial part in meeting the needs of automotive manufacturers, and even more senior executives are expected to attend this third expo in the series.
The industry will also want to send delegates to the highly respected Conference @ Ceramics Expo that, like the show, is a totally free-to-attend event. Key issues affecting progress and performance will be addressed, such as coatings, 3D manufacturing, thermal management, ceramics in power and novel glass technologies. Speakers from 2017 included Dr Venkat Anandan (Ford Motor Company), Thomas Cleary (Corning Automotive Glass) and Scott Nelson (Delphi Automotive Systems).
With every single component constantly under review, and technical ceramics so often providing the answers, Ceramics Expo will undoubtedly play its part once again in keeping the industry on track for future success.
On the expo floor, the full gamut of solutions for today's automotive sector will be revealed, including the following: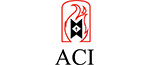 Designed for maximum performance with lower pressure drop and better thermal shock resistance, Versagrid ceramic honeycomb substrates from Applied Ceramics help engines perform to their best.
Booth: 114
The specialty range from Bakony Technical Ceramics includes alumina spark plug insulators (typically 95% alumina) that possess excellent electric insulating abilities, heat conductivity and high-voltage resistance.
Booth: 818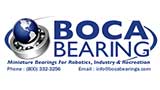 Don't forget the bearings, particularly in racing models. Boca Bearing Co sports a wide variety of ceramic options. Some materials give 10 times better ball life than steel, and exhibit dramatically smoother surface properties, resulting in reduced friction. Ceramic balls have 35% less thermal expansion, 50% less thermal conductivity, are lighter in weight and are non-corrosive.
Booth: 234

Advanced ceramics for automotive from CeramTec are characterized by piezoceramic components, heat-resistance parts such as valve components and backings in the crankshaft housing, and ceramic components in modern halogen, xenon and LED light systems, which significantly improve visibility. Also, the company's SPK ceramic cutting materials and precision tools used in automotive manufacturing ensure efficient production.
Booth: 638

Many different areas are served by CoorsTek, as auto manufacturers and OEM parts suppliers turn to the company for a range of advanced ceramic components used in powertrain, electronics, fluid control, sensors and interior applications.
Booth 200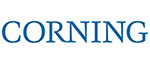 With its recently introduced glass-enabled concept vehicle, Corning boosts connectivity and safety. Features include lightweight Gorilla Glass hybrid windshield with augmented reality capabilities; a seamless, flowing Gorilla Glass dashboard and elegantly floating center console, providing users with fully integrated connectivity that keeps drivers and passengers informed and entertained; and Gorilla Glass hybrid sunroof and backlights, with additional lightweighting benefits, contributing to improved fuel efficiency.
Booth: 617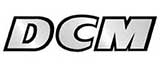 On the rebuilding side of things, the range of brake rotor grinders from DCM Tech grinds both sides in one setup. Standard machines come with manual feed, and power head positioning and autofeed are also available to reduce operator effort and increase production.
Booth: 359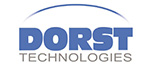 Dorst offers mechanical, hydraulic and electric high-efficiency automatic compacting and sizing presses (30kN to 20,000kN), as well as sophisticated tooling and high-precision multiple-axis systems. Types of products handled include synchronizer hubs, valve guides, seat rings, transmission carriers, porous bearings and shock absorber components.
Booth: 431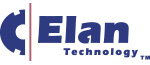 Glass powders and preforms from Elan Technology play a part in automobile safety components: crash sensors, airbag initiators, rollover sensors, steering controls and seatbelt pre-tensioners. Elan products are also used in automobile engines: anti-lock brake systems, exhaust gas measurement, fuel injection pressure measurement, in-cylinder pressure measurement, catalytic converters, tire inflation monitoring and steering controls.
Booth: 517
The principal characteristics of high-quality automotive repair coatings include their ability to retain their color and permanent good looks. Even tiny deviations in color can cause a repair coating to be less than satisfactory. Weather-treated effect pigments from EMD Performance Materials ensure long-term color fidelity and quality as well as maximum reproducibility.
Booth: 530
Ferro led development of HMF black bands and conductive pastes for the global automotive industry. These are specified by major glass manufacturers and can be seen on vehicles made by leading auto makers, including GM, Ford, Daimler-Chrysler, VW, Toyota, Honda, Hyundai, BMW and Mercedes. Ferro was one of the first to develop a lead-free enamel for use around auto windshields, which met critical parameters set by the industry.
Booth: 264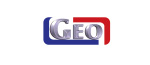 Automotive thermocouples have to beat the heat as well as record it. Products from GeoCorp are designed to survive and thrive in extreme temperatures, and provide accurate readings to diagnose the status of a car's engine or any other application to test performance or protect various components. Specific vehicle applications for thermocouples include: exhaust gas readings, cylinder heads, spark plugs, brake discs, car batteries and surface readings.
Booth: 501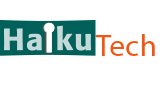 Expertise at Haiku Tech includes multilayer piezo-actuators, which are key components of piezoelectric fuel injection systems. With their low mass and short switching times, piezo-actuators are far superior to conventional solenoid valves. Depending on type, piezo-actuators contain up to 1,800 ceramic layers in a stack up to 45mm high. This results in a displacement of 65 micrometers – enough to operate the needle in the injection nozzle and inject fuel into the cylinder.
Booth: 540
IMR Test Labs offers a range of analytical services for the automotive industry – including accelerated weathering, metallurgical evaluation, non-metallics testing, chemical analysis, mechanical testing, corrosion testing and failure analysis.
Booth: 237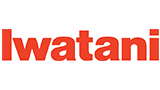 Iwatani Corp supplies some DKK specialty products for this sector, including zirconia as used as a catalyst for internal combustion reactions in auto engines; also as used to make oxygen sensors for use in air-to-fuel ratio control in combustion reactions in auto engines.
Booth: 157
Johnson Matthey Advanced Glass Technologies has many years' experience in the development and manufacture of glass enamels for automotive applications. This includes a package of enamels and silver paste; also an extensive black obscuration enamel product portfolio, which has been developed in response to customer demand and the many industry methods of glass heating and forming currently in use.
Booth: 546
Keysight Technologies has just joined the 5G Automotive Association. With its rich expertise in 5G design and test, as well as collaborations with leading 5G research companies and academics, Keysight looks forward to contributing to connecting the next-generation 5G wireless communication with automotive technologies to innovate connected mobility and road safety.
Booth: 858
High-temperature fiber, refractory and microporous insulation products from Morgan Advanced Materials offer effective thermal management in automotive applications, such as the exhaust tract and in the engine compartment, with considerable weight and space savings over conventional materials. Ranges include Kaowool and Superwool fiber as blankets, bulks and papers, heat shields, Porextherm WDS microporous insulation solutions and Superwool bulk fiber insulation for friction applications and exhaust management solutions.
Booth: 422
NYACOL Nano Technologies offers a range of products for catalyst applications. The colloidal sols are ideal components for many catalyst applications, providing controlled surface area, small dispersed particle size and high purity.
Booth: 343
Piezo Kinetics is a manufacturer of piezoceramic shapes, both standardized and customized. Automotive applications include airbag, suspension, passenger compartment and security systems.
Booth: 942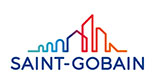 Some uses of products from Saint-Gobain Boron Nitride are thermal management components in electronics, cooling fillers in plastic components, release coatings in automotive glass manufacturing, and dynamic friction materials in brake pads.
Booth: 329

Resilient Graphitic Carbon particles from Superior Graphite act like a spring, due to their very specific morphology and high porosity. Applied in low concentrations as a friction modifier for brake pad applications, RGC greatly improves performance parameters such as compressibility control and wear-noise reduction.
Booth: 419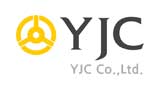 Special basalt fiber from YJC Co features superior mechanical strength and chemical resistance, and finds use (up to 800°C/1,470°F) in headliners, brake pads, muffler filler and thermo insulation for exhaust systems.
Booth: 900
---
View exhibitor list here.