Biomaterials Under the Microscope
The use of ceramics within the medical industry is rapidly increasing, at Ceramics Expo and Conference we are exploring the latest trends and innovations in bioceramic technology.  
Increasingly, a number of silicon-nitride-, alumina- and zirconia-based products – including those designed specifically for areas such as surgical implants, prosthetics and advanced dental care – have become materials of choice in the North American medical industry. 
Bioceramics and bioglasses play a vital role in a wide range of patient care options, evidenced by relatively recent inventions that improve the situation for sufferers of liver and kidney disease and the contribution being made – in diabetes, for instance – by ceramics in biosensors. Other spheres of treatment and research also rely on these advanced materials, such as in piezoceramics for micropumps, and precision devices and tools.
"The most exciting thing is breaking new ground in material science," comments Amedica's CEO, Dr Sonny Bal. "Building relationships with partners and opening the dialogue is a key goal of Amedica at forums such as Ceramics Expo 2017. Our existing industry partnerships were built by introductions at national and international meetings, and we look forward to building even more bridges going forward."
This is clearly the right time to be organizing your visit to Cleveland, especially as the latest TMR report on the industry (December 2016) notes that the field is ripe with R&D activities, with many more medical ceramics with higher levels of mechanical strength, efficiency and flexibility expected to enter the global market in the near future.
Not only are the technologies in a fast-moving stream – to be amply demonstrated at Ceramics Expo – but the overall business generated by bioceramics and piezoceramics in medicine is set to continue its upward trend. One industry forecast projects this market to register an extremely healthy CAGR of 6.4% in the next several years and result in sales worth more than $16bn by 2020.
The importance of this whole area of our industry was reflected by its increased visibility in the free-to-attend Conference @ Ceramics Expo 2017. Track 1 on the final day was completely dedicated to medical applications and included sessions on the regulatory framework in ceramics for medical applications; better dispersion and rheology control to achieve high-performing ceramics; examining end-user requirements; advances in sintering and firing technologies; and evaluating clinical data performance of bioceramics and bioglasses. Expert speakers from organizations included Prosidyan, Amedica, Robocasting Enterprises, Mo-Sci Corp, Future Strategy Solutions, Spinode Consulting, CeramTec Medical Products and DePuy Synthes.
Don't forget to download our free medical industry webinar – 'Evaluating the Regulatory Framework and Industry Standards for Bioceramic and Bioglasses in Medical Applications'. 
On the Ceramics Expo 2018 expo floor, you'll be spoilt for choice, including the following:

CeramTec BIOLOX® bioceramics are used successfully in orthopedics and help maintain and increase quality of life with implant components for artificial hip joints and knee replacements. Biocompatible and wear-resistant advanced ceramics enable doctors to provide patients with optimum care. Today, a hip joint replacement featuring CeramTec BIOLOX components is implanted every 30 seconds by doctors around the world. Also, CeramTec advanced ceramics are at work in all kinds of medical devices and equipment, such as lithotripters and ultrasonic cleaners, and in dental products.
Booth: 638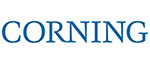 The pharmaceutical glass operations of Corning in the USA and Europe manufacture a variety of clear and amber borosilicate glass tubing, which is converted by its global customers into vials, cartridges, ampules and syringes for drug storage and delivery.
Booth: 617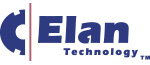 Elan Technology produces materials that have found widespread use in medical implants, medical sensors, artificial hip and knee joints, pacemakers and heart pumps, dental implants, drug delivery devices and hearing implants.
Booth: 517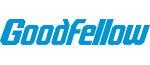 Goodfellow Corp has products such as glazed ceramic handles for surgical components; precision alumina ceramic components with carefully controlled material characteristics; ceramic-to-metal seals for medical x-ray components; and rectangular glass tubing which, when dipped in a liquid, fills by capillary action to allow microscopic examination of the fluid.
Booth: 241
IMR Test Labs is an accredited materials testing lab providing analytical services to the medical device and dental industries. It has extensive experience working with medical OEMs verifying raw materials, handling overflow testing from internal labs, testing finished products and providing support to R&D efforts.
Booth: 237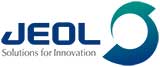 JEOL USA supplies TEMs for direct visualization of cellular structures, viruses and individual proteins prepared using a wide selection of sample preparation techniques, ranging from ultrathin sectioning to vitrification of unstained and unfixed biological materials. JEOL SEMs provide high-resolution montages and three-dimensional images of structural details.
Booth: 446
Johnson Matthey Advanced Glass Technologies has developed its intermixable PHD Series that achieves very high levels of mechanical and chemical resistance, particularly suitable for the demands of one-way pharmaceutical packaging holloware products such as vials, ampoules and bottles.
Booth: 546
Kyocera collaborated with leading US surgeons to develop its Initia Total Hip System, recent recipient of FDA 510(k) clearance. It exploits core Kyocera technologies, including BIOCERAM AZUL zirconia-toughened alumina (ZTA) ceramic femoral heads. Initia is also available with cobalt chrome (CoCr) femoral heads, giving surgeons the option of ceramic or metal heads matched to highly cross-linked polyethylene acetabular liners.
Booth: 301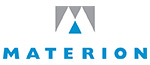 Materion Ceramics develops and manufactures materials for numerous applications, including lasers, robotic surgery, glucose testing, imaging, diagnostic sensors, antimicrobial, dental and surgical, implantable medical devices and wound treatment.
Booth: 371

McDanel Advanced Ceramic Technologies offers two ceramic materials specifically designed for dosing operations – Pharmalox and Pharmazirc – that can fit new filling machines or be retrofitted, replacing chromium-plated, glass or low-purity ceramic pumps. For over 20 years, sister company NeoCeram has been an industry leader in designing and manufacturing unique filling and dosing pumps.
Booth: 522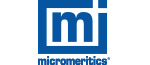 Micromeritics Instrument Corp contributes to accurate data acquisition in development phases such as preformulation studies. Particle size analysis, for instance, is important. Product morphology in addition to size has direct influence on solubility. Inhaled products are based on less than 5µm aerodynamic shape to be deposited in the lungs and not upper respiratory areas. Shape can be used as a PAT to define process send points and batch-to-batch variability.
Booth: 123
Morgan Advanced Materials manufactures ceramic-to-metal assemblies including feedthroughs for implantable devices such as pacemakers, cochlear implants and defibrillators. It also makes materials for piezoceramic composite components, medical sensors, transducers for surgery and dental procedures, and blood shear valves for hematology applications.
Booth: 422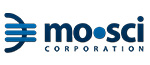 The bioactive glasses from Mo-Sci Corp range from cast shapes, quenched frit, rods, fibers, disks, spheres, porous scaffolds and millimeter- to submicron-sized powders. These can be surface treated or modified as needed for particular applications.
Booth: 218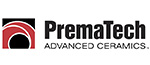 PremaTech Advanced Ceramics grinds, laps and polishes ceramic implants, complex ceramic assemblies for surgical tools, medical instrumentation, and therapeutic and diagnostic equipment.
Booth: 509
SPEX SamplePrep LLC answers a need in biotechnology and forensic applications where effective cell disruption and DNA/RNA extraction are critical. SPEX SamplePrep's Geno/Grinder and Freezer/Mills aid scientists by providing high-throughput sample preparation solutions at ambient and cryogenic temperatures.
Booth: 352

Thermo Fisher Scientific, through its drug discovery and development team, helps drive efficiency in assay development, high-throughput screening, and metabolic and safety assessment.
Booth: 704
Treibacher Industrie AG is the largest European vanadium manufacturer and renowned rare earth specialist. It offers a wide range of materials for environmental catalysts and the pharmaceutical industry – mainly on the basis of rare earths and vanadium chemicals.
Booth: 811
---